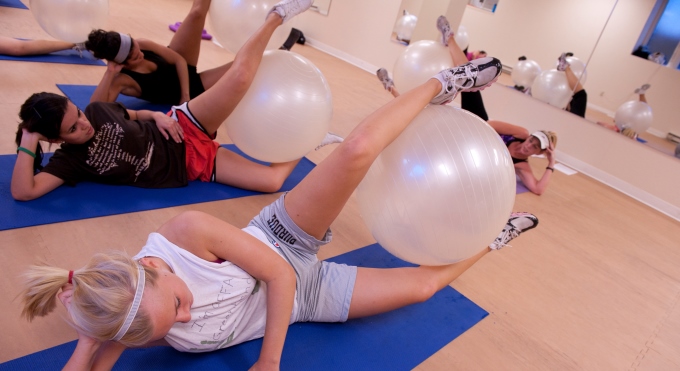 For requirements, please visit the course catalog.

Why Study Exercise Science at Westminster?
Explore the science of exercise and its role in health, fitness, and optimal sport performance.
Prepare students for careers in strength and conditioning (private gyms or fitness facilities) and personal training.
Offer another option for those interested in medicine or allied health careers.
Major Highlights
This major includes capstone research and/or internship, tailored to the student's career goals. Students are encouraged to obtain professional certifications such as ACSM Personal Trainer or Health/Fitness Instructor certification, as appropriate.

Cool Classes
Sports Psychology-Get into the mind of the athlete-the mind/body connection
Nutrition-Eat to Win, Eat to Live
Kinesiology-Students compare two performers to detect the subtleties of sports action.
Contact Information

Name: Therese Miller
Position: Associate Professor, Education: Physical Education
Office: Room 7, Historic Gym
E-mail therese.miller@westminster-mo.edu
Phone Number: 573-592-5300

Meet the Faculty

Therese Miller, Professor of Health & Exercise Science
Amanda Stevens, Visiting Instructor.

Exercise Science News

Check out what Westminster exercise science students and alums are doing and get department updates.
Exercise Science News