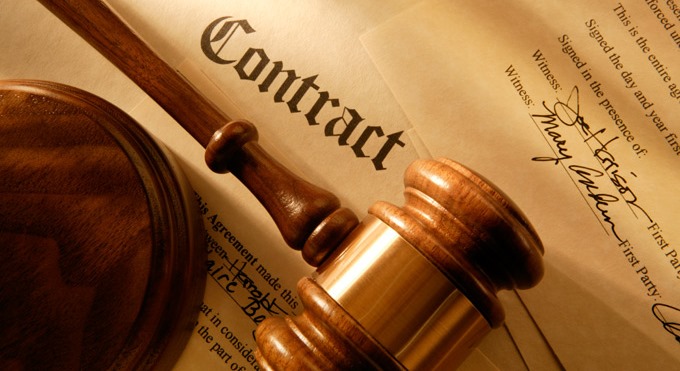 Why participate in the Legal Professions Program at Westminster?

If you want to become an attorney, or at least have a knowledgeable background about the legal system, then Westminster College's Legal Professions Program is the ideal program for you. From the ability to analyze complex issues to mastering the art of debate, the knowledge of law is critical in today's professional world.
Cool Classes

One of the most important features that law schools consider when deciding whom to admit is your undergraduate grade point average. We encourage you to select a major in an area that interests you and in which you will do well. Many law schools admit applicants in political science, English, history, economics, or philosophy but law schools also welcome those with majors in science, engineering, the arts or business. Westminster's Pre-Law Minor and Legal Professions Program works in conjunction with a student's major to prepare them with an excellent background for admission into the nation's top law schools. In fact, Westminster is one of only a few colleges in the country to offer a Pre-Law minor. It is specifically designed to give students the background that they will need to be successful in law school and later in the practice of law.
Another feature that law schools consider is your score on the Law School Admissions Test (LSAT). Students in the Legal Professions Program also have the opportunity to take an inexpensive but comprehensive LSAT Preparation Course to ensure they are prepared for entrance into their desired law school.
Law School Deans nationwide list four things an entering student must be able to do to be successful in law school: read critically, think analytically, write and speak well. Each of these skills is incorporated in courses across the curriculum at Westminster, and in particular, in the classes required for the Pre-Law minor. We provide a solid foundation in a variety of areas to foster creativity, critical thinking and a passion for life-long learning, which are essential attributes of effective leaders and the keys to success in any endeavor.
Other Experiences

Outside of the classroom, Westminster's internship program places students in legal, political or corporate settings where they can witness firsthand the rewards and demands of the legal profession. Recent internships include the Attorney General's Office, the local Prosecuting Attorney and various offices within state and national government.
Another benefit to the program at Westminster is the strong Phi Alpha Delta chapter, the pre-law fraternity open to all students considering a career in law. The international fraternity has over 240,000 students, teachers and members of the Bench and Bar who are united in fraternal fellowship and dedicated to the service of the profession in the community.
Career Opportunities

Nearly every segment of society is impacted by the legal system. The question is, what kind of outcome are you seeking? From trial lawyers to specialists in fields such as government, real estate, the environment, entertainment, technology, or health care, there are many opportunities in the legal field.
The primary design of the Legal Professions Program is to provide academic preparation for students who plan to attend law school or begin a career in a law-related field.
According to the U.S. Department of Labor's Bureau of Labor Statistics, lawyers held nearly 759,200 jobs in 2008, and that is expected to increase 13 percent through 2018. The median annual earnings of all lawyers was $110,590 in 2008.
Would you like a practicing attorney who just happens to be a U.S. Federal Court of Appeals Judge teach your class? U.S. Federal Court of Appeals Judge Duane Benton is on our faculty (he's a former Missouri Supreme Court Justice). We also have wide-ranging alumni support for students in the program. Our current Chairman of the Westminster College Board of Trustees practices with Stinson Morrison Hecker LLP in Kansas City.
The results speak for themselves. In the last 20 years, Westminster has sent students to many of America's most prestigious law schools, including Yale, Vanderbilt, Washington University in St. Louis and the University of Missouri - Columbia.


"While a junior at Westminster, I was given a wonderful opportunity to learn the ins and outs of a federal agency through working with the senior staff in the Office of the Secretary." His future plans included graduating from Westminster and attending law school. Josh served a summer internship with the U.S. Department of Labor in Washington, D.C. Harlow was assigned to the Office of the Secretary working for the Chief of Staff. His duties included preparing memos and briefing materials for the Secretary, researching events and issues pertinent to the Department of Labor and performing general office assignments. Harlow and other interns also participated in lectures from key White House officials and toured prominent national sites. Josh Harlow '06

"The instruction that I received at Westminster College has been essential to my success at law school and in the practice of law. The courses I took encouraged me to attack legal issues from many different perspectives and disciplinary areas, and the Phi Alpha Delta chapter provided me with opportunities to discuss questions and concerns about the study and practice of law with other students and those in the legal field." Justin Smith '00; Vanderbilt Law '03
Contact Information
Name: John Langton
Position: Professor of Political Science
Room: Room 241, Westminster Hall
Email:
john.langton@westminster-mo.edu
Phone: 573-592-5295
Meet the Faculty
John Langton
, Professor Political Science
Tobias Gibson
, Associate Prof. of Political Science
Kali Wright-Smith
, Assistant Prof. Political Science