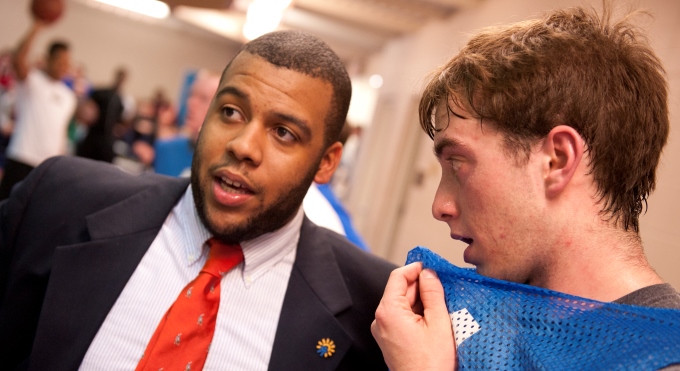 For requirements, please visit the course catalog.
Why get a Coaching Minor?
• Provides knowledge about the physiology and psychology of sports training and athletics
• Supplements other majors, such as Education, Sports Management, Health and Wellness, and Exercise Science.
• Can lead to a certifications in sports officiating.
• Tailor your studies to your specific sports interests.
Career Opportunities
Students can secure employment at middle schools, high schools, and colleges; with recreational clubs and teams; and at golf and tennis resorts. This minor complements many majors which could expand opportunities for employment.
Contact Information
Name: Therese Miller
Position: Associate Professor of Physical Education
Office: Gym 7
Phone: 573-592-5300
Email: Therese.Miller@westminster-mo.edu
Coaching Minor News
Check out what Westminster couching minor students and alums are doing and get department updates.

Coaching Profession News