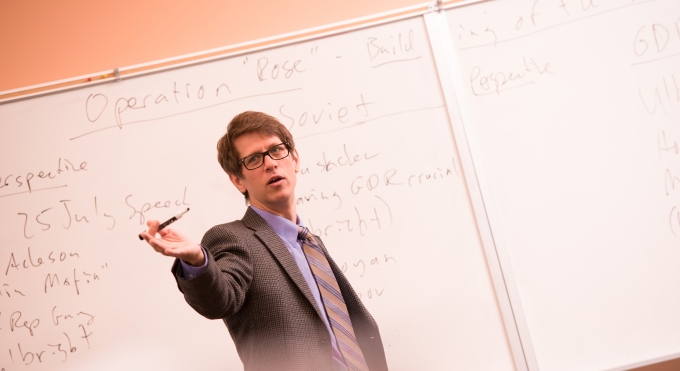 For requirements, please visit the course catalog.
Why get a European Studies Minor?

The European Studies minor focuses on contemporary European issues and culture.
Interdisciplinary in nature, the minor will prepare students for working in a transnational and global environment.
It is a good supplement to some of our business related majors.
European Studies provides students with training in cultural diversity and global competency-something many employers value highly.
The minor strongly encourages students to study abroad.
Career Opportunities

European Studies can help students get into graduate school in a number of related areas. It is also useful for those intending to work in international settings whether they are in business or government.

Contact Information

Name: Dr.Cinnamon Brown
Position: Assistant Professor of History
Office:  Room 207 Westminster Hall
Email: Cinnamon.brown@westminster-mo.edu
Phone: 573-592-5271