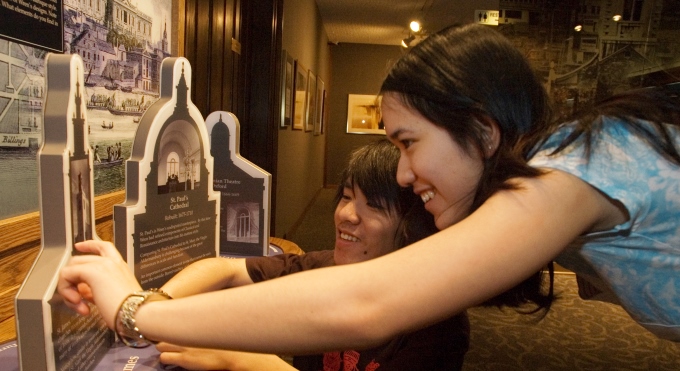 For requirements, please visit the course catalog.

Why get a Museum Studies Minor?
Train for a career in a museum or public history environment
Learn how to collect, handle or preserve artifacts
Explore ways to interpret material culture for a museum audience
Develop awareness of museum management from exhibit set up, public outreach, fundraising & record keeping
Cool Classes
Museums and Society
Museums and Education
Museums and Collections
Where you will study?
Learn about museums in the
National Churchill Museum
, a premier mid-Missouri destination of the state with interactive art exhibits and a wealth of archival information of the life of Sir Winston Churchill.
The Museum is located in the church of the St. Mary the Virgin Aldermanbury-the oldest building in North America.

Contact Info
Name: Dr. Cinnamon Brown
Position: Assistant Professor of History
Office:  Room 207, Westminster Hall
Phone:  573-592-5271
Email: Cinnamon.Brown@westminster-mo.edu