July 8-11, 2018
For rising high school juniors and seniors (11th and 12th graders in 2018-19 school year).

Fight terrorism. Establish post-war peace. Analyze intelligence.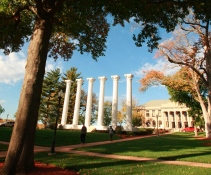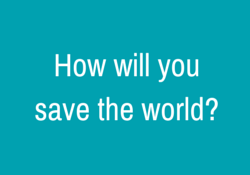 The Westminster Institute for National Security (WINS) is an intensive, residential academy experience for high school students, help July 8-11, 2018. Through WINS, students explore, confront, and challenge the global security issues facing our nation and the world today. 
WINS is led by Dr. Tobias Gibson, Associate Professor of Political Science and Security Studies Program Director. Dr. Gibson, a recognized national and homeland security expert, is a member of the Board of Advisors of Omicron Sigma Sigma, the homeland security academic honor society.

Gain knowledge and expert perspective - through analysis, discussion and debate, and challenging, hands-on problem- solving, role-playing and games - to serve you as you prepare for college and consider your future career.

Courses this year will include...
Torture in the Twenty-First Century. Despite the fact that torture is condemned as a human rights violation, it is still widely practiced in the twenty-first century, even by countries that claim to be liberal democracies.  This course examines the history of torture, current laws and policies concerning the use of torture and enhanced interrogations, and the ethics behind attempts to justify the use of torture in "ticking time bomb" scenarios.  With Dr. James McRae
Health, Fitness and National Security: In 1960, president-elect John F. Kennedy warned in a Sports Illustrated Article titled "The Soft American" that a lack of fitness "on the part of individual citizens can help to strip and destroy the vitality of a nation." This session explores how American lifestyle and priorities over the last 60 years have changed and the role this plays in our national security. With Dr. Therese Miller
Biological Crisis and Security. An Ebola outbreak in Africa, Zika virus in Brazil, tuberculosis in the prisons, drug-resistant bacteria in our hospitals, the threat of bioterrorism: these and other stories appear in the news almost daily. How do we make sure that one of these local biological crises does not become the next worldwide security threat? In this session, students will take on one or more of these situations. Students will each take the role of one of the interest groups that would be involved in the crisis or a United Nations representative of a key nation. Through research on the internet, class discussions, and a series of role-plays the students will come up with a UN response to the crisis. Students are encouraged to bring their own laptop, tablet, or other electronic devices, but computers will be available for use during the research stages of this class. With Dr. Jane Kenney-Hunt
What comes after war? As a conflict comes to an end, societies face important questions about how to deal with the human rights abuses that occurred during the war. In order to plan for a stable post-war peace, students will play different roles in a conflict resolution simulation with an emphasis on making decisions about how to balance demands for justice and reconciliation. With Dr. Kali Wright-Smith
Intelligence Analysis. Students will use critical thinking skills to assess and analyze information and explore the process of turning information into actionable intelligence. With Spencer O'Gara, MIAC, Westminster College graduate.
Winston Churchill, Fulton, and the Cold War. On March 5, 1946, on the campus of Westminster College, Winston Churchill delivered a speech he called "Sinews of Peace," commonly known today as the 'Iron Curtain' speech. Widely considered Churchill's most significant post-World War II address, the speech outlined the security measures that would help the West win the Cold War. This course will examine original primary sources from the National Churchill Museum collection, including a rare draft of the 'Iron Curtain' speech. With Sandra L. and Monroe E. Trout, Director of the National Churchill Museum, and Chief Curator Timothy Riley
Fees
$500 (all-inclusive, food, housing, and all activities and classes). Bonus - Earn 1-hour college credit when you complete the Westminster Institute for National Security (additional $150 fee). 


For more information, contact Dr. Tobias Gibson, Associate Professor of Political Science Security Studies Program Director