Executive Director Wellness Center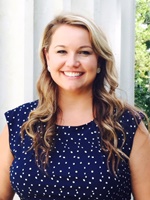 Kasi N. Lacey
,  PhD. is the Executive Director of The Wellness Center and Assistant Professor. Dr. Lacey received her counseling psychology doctoral degree from Texas Tech University and completed her pre-doctoral internship at University of Missouri-Columbia. She is a licensed psychologist in the State of Missouri. She has worked in various settings including a community mental health agency, a cancer center hospital, a student counseling center, a psychology clinic, and the TTU psychology department. She is very involved on campus including her role as faculty advisor to Phi Delta Theta fraternity and the Remley Women's Center interns. Kasi is also involved in the local community, currently serving on the board of CARDV (Coalition Against Rape and Domestic Violence). Her research and clinical interests include: sexual assault and trauma, grief, couples/relationships, multicultural/identity concerns, LGBTQ, health concerns, positive psychology, and supervision of trainees. Kasi lives in Fulton with her husband, Ryan Lacey.
Health Clinic Coordinator
Jackie Pritchett is the Clinic Coordinator for The Wellness Center. She brings 20 years of professional administrative experience to Westminster. Jackie enjoys her participation in the community choir, The Callaway Singers. Jackie and her husband Ken live in Fulton. They have two children, Jayme & Todd. They have both stayed with her family's tradition of working in the nuclear industry. In addition to spending time with family and friends, Jackie enjoys reading, attending various musical venues, and expanding her historical knowledge through research and travel. She also enjoys vacationing on beautiful beaches.
Student Wellness Coordinator
Margie Lechner is the Student Wellness Coordinator for the Wellness Center. She has worked at Westminster College in different capacities  for 15 years. Margie has served as the Westminster representative on the United Way Board for several years and enjoys helping the community. Margie and her husband Steve live in Fulton, and have two children, Jessica and Bryan.
Nurse Practitioner
The Wellness Center contracts with Fulton Medical Clinic which is a part of Callaway Community Hospital for a nurse practitioner. A nurse practitioner is available during business hours and when school is in session in The Wellness Center M-F 8:30-4:30 to service the health needs of our students. The nurse practitioner from Fulton Medical Clinic is approved by the Executive Director and Clinic Coordinator to ensure they fit with Westminster College and The Wellness Center's mission and are a fit for the unique needs of our students.
Counselors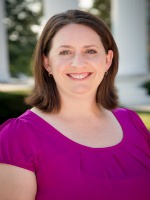 Anne Rulo, LMFT, LPC is a full-time counselor at the Wellness Center. She received her Master's Degree in Human Development & Family Studies from the University of Missouri-Columbia and a Master's Degree in Counseling from Stephens College. Anne is currently the outreach coordinator for Wellness Programs and therefore can be contacted for campus presentations and programs as they relate to Wellness related topics. Anne also serves as a liasion for Spiritual Life. She enjoys spending time with family and lives in Jefferson City with her husband Tim and son Caleb and daughter Charlotte.  
Lauren Williams,  M.A., PLPC, is a full-time counselor at the Wellness Center. She recieved her Bachelor's Degree in Psychology and her Master's Degree in Clinical Mental Health Counseling from Stephen F. Austin State University in Nacogdoches, Texas. Lauren has experience working at a student counseling center, student career services, and substance abuse facilities. Lauren lives in Columbia and spends her time reading, writing, and traveling around the world.
Practicum Counselors
Timothy White, M.S. is currently a Ph.D. student in the University of Missouri Counseling Psychology program where he focuses on sports psychology, peak performance, and the psychological aspects of injuries and rehabilitation. After 11 years working in professional and collegiate sports, Tim is in the process of changing careers from sports medicine to counseling psychology. Part of this transition includes his provisional certification in sports psychology from the Association for Applied Sport Psychology. Previously, Tim earned his B.S. from the University of Wisconsin - La Crosse (athletic training and strength & conditioning) followed by an M.S. in sports psychology from the University of Utah. Outside of school, Tim enjoys running, biking, and spending time with his family (Danielle, Kaelyn - 3, and Carter - 1).
Registered Dietician
Amanda Gowin, MEd, RD, LD, is the part-time registered dietician and a full-time faculty member. She has a Master's Degree in Educational and Counseling Psychology with an emphasis in Health Education and a Bachelor's Degree in Nutritional Sciences from the University of Missouri-Columbia. She is a registered and licensed dietitian. Amanda's professional interests are nutritional counseling and wellness education. She hopes to inspire others towards healthy lifestyle changes.
Student Care Specialist
Michelle Craighead
, M.Ed is the part-time Student Care Specialist. She received her Master's in Counseling Psychology with an emphasis in Career Psychology from the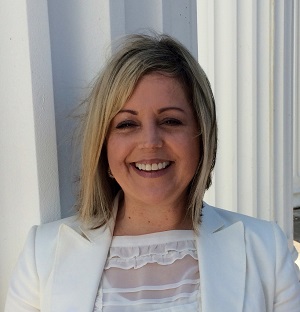 University of Missouri in May 2015. She has worked in various roles in case management and job coaching for non-profits, as well as student advisement and career counseling for Higher Education. Her role as a mentor is designed to promote a positive learning experience at Westminster and help any student overcome potential obstacles related to academics and campus engagement. She is a source of support and can help students assess: time management, sleep wellness, stress management, goal and decision-making, career planning or any other concerns preventing a student from succeeding and graduating college.
Originally from the rural Kansas City area, Michelle can be found spending free time with her husband, Patrick, and daughter, Emersen, in the outdoors fishing, gardening, BBQ-ing, swimming or romping in the yard. She also loves traveling including long road trips, eating Mexican food, watching old Hollywood movies, cooking programs, anything HGTV and trying new recipes. Michelle and her family attend The Lighthouse church in Kingdom City.