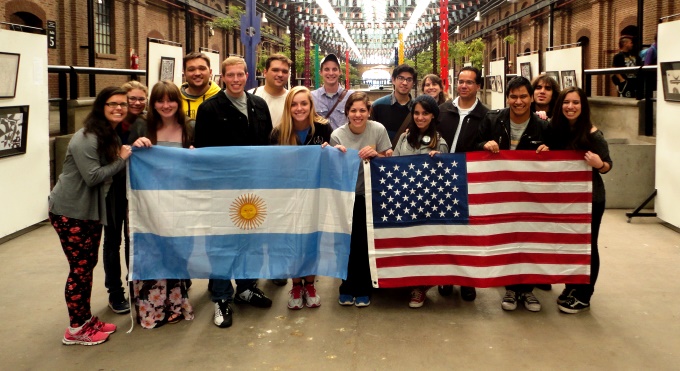 For Transnational Studies major requirements, please visit the course catalog.


Why Study Transnational Studies at Westminster?
• Westminster is among a select group of colleges and universities including Harvard to offer a Transnational Studies Program
• Learn about global issues (for example, environment, economics, culture, human rights, globalization, and diplomacy) and how those issues spill over and transcend borders
• Study abroad as part of your major in transnational studies and use that experience to gain valuable knowledge of how transnational analyses connected to various disciplines and cultures around the world
• In this interdisciplinary major, explore how international relations, global cultures, environmental issues, justice, human rights, and diplomacy affect the world today

Cool Classes

The junior-senior seminar in transnational studies (TNS 401) will introduce students to current global issues and allow them to examine a major global issue in-depth. It will also introduce them to a "graduate school" level analysis of issues and topics related to transnational studies and globalization. Students learn the literature, methods, and approaches used in writing a major paper suitable as the foundation for an eventual "honors" thesis or for submission to graduate and professional schools or for a dossier for careers in global affairs and other professions after college.
Beyond the Classroom
Students can study abroad and have fascinating experiences. In recent years, transnational studies students have completed semesters abroad at universities in Beijing, China; Oviedo, Spain; Winchester, England, to name a few. Some have gone on Westminster faculty-led tours to Belize, China, Germany, and Greece. Also, participation in Westminster's award-winning Model United Nations program has been a major part of the transnational studies experience.
Career Opportunities
Teaching English in South Korea
Full-time teaching/research at the university level (after finishing graduate school)
Working in the East Timorese foreign ministry
Working for General Electric in Africa
Admission (but deferred for one year) to the public policy and global development program at the University of California-Berkeley
Graduate school in :

American Studies at the University of Heidelberg (Germany),
Southeast European Studies at the University of Graz (Austria),
International relations at the Maxwell School of international relations at Syracuse University or at the Patterson School of Diplomacy
International Commerce at the University of Kentucky
Political science (international relations and African politics) at Western Illinois University
European Union studies at the University of London
Monterrey Institute of International Studies at Middlebury College (Monterrey, CA)
And other Programs
Contact Information

Name: Dr. Jeremy Straughn
Office: Churchill Institute, Room 101
Email: jeremy.straughn@westminster-mo.edu
Phone: 573-592-5258
Transnational Studies News

Check out what Westminster transnational studies students and alums are doing and get department updates.
Transnational Studies News