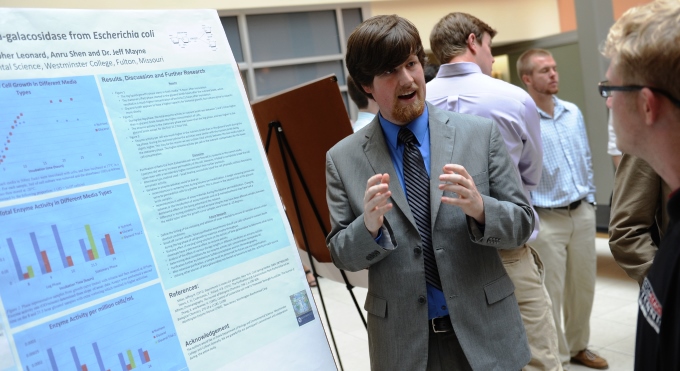 Westminster College is well-known for its signature programs and events that take academics, leadership development, and global experience beyond the classroom.
Leadership Development
Helping students become leaders of character is at the heart of everything we do at Westminster. Learn more about how leadership and service become a way of life for Westminster students.
More on Leadership Development

Honors Program

Designed for a limited number of qualified students, the Honors Program will include a highly specialized, dynamic honors curriculum with an array of experiences that develop academic skills, leadership skills, and global perspectives.

More on the Honors Program

Price Leadership Program
The Price Leadership Program is a brand-new, campus-wide activity that brings together what students learn in the classroom, from co-curricular activities, and from the College opportunities that take them out into the community and the world at large.
More on the Price Leadership Program

Westminster Seminar
All freshmen are required to take the 3-hour Westminster Seminar, which provides them with the critical thinking, communication and research skills necessary to succeed at Westminster. The program has been acclaimed for its effectiveness.
More about Westminster Seminar
Undergraduate Scholars Forum
At Westminster, students have the rare opportunity to engage in academic research, often alongside their professors. Undergraduate Scholars Forum is an annual event which allows the College to highlight our students' achievements in a formal and comprehensive way.

More on the Undergraduate Scholars Forum
Hancock Symposium
The Hancock Symposium occurs each September and is Westminster College's premier academic event designed to foster innovation, intellectual curiosity, and thought leadership. Globally-esteemed speakers are brought in and no classes are held as the entire Westminster community converges to explore a common topic or theme.