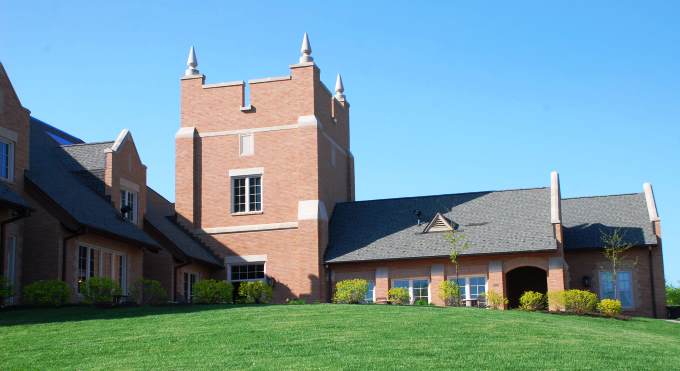 Welcome to Backer Dining Room, the main dining hall at Westminster College. Backer Dining Room is located in Mueller Leadership Hall, a state-of-the-art facility built in 2006 and located near the Quad.
Many say that the large dining room, with its wrought-iron chandeliers and high wood-vaulted ceilings, reminds them of Hogwarts castle.
Breakfast, lunch, and dinner are served each weekday in Backer, and brunch and dinner are served on the weekends. In addition to a main entrée line and a salad bar, cook-to-order lines offer food fresh off the grill.