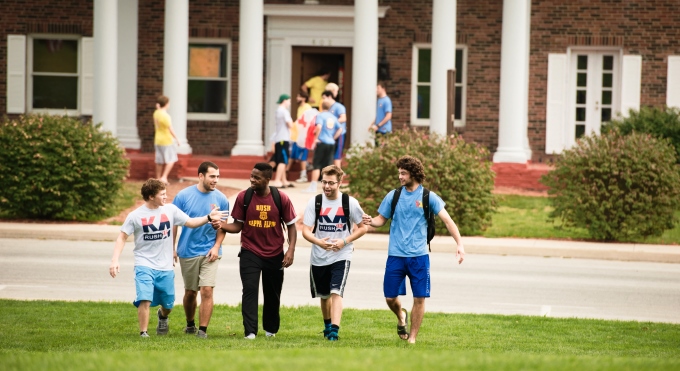 What Are Westminster Fraternities All About?

Fraternities create a home away from home for their members. They help new students in their transition from high school or other colleges to Westminster. Fraternities also help students remain interested in staying in college.
Fraternity involvement provides the opportunity to meet new friends, learn about Westminster and what it has to offer, learn about oneself, help others through service, and provide the resources to ensure your academic success. Westminster fraternities offer the best way for students to truly become integrated in Westminster life in a supportive academic and social environment.
The Westminster College Interfraternity Council (IFC) has five fraternities under its guidance. The fraternities draw their membership from a broad variety of backgrounds and offer many different activities. Each of the fraternities acts in partnership with the IFC and Westminster College to make self-governing possible. Westminster College is known for having a strong and proud Greek tradition. Students of Westminster College are fortunate to have many strong chapters to choose from, and a campus that is decidedly Greek friendly.