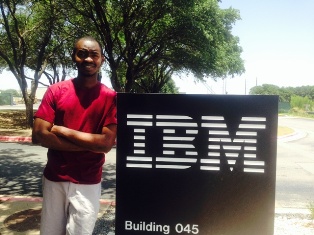 Over 200 Westminster students complete internships all over the world every year.

Students recognize the value of internships, and the entire Westminster community, from the president to the alumni, are highly supportive of the Internship Program. Not only do most graduates credit their internship experience with helping them to get a job offer upon graduation, they also report learning much more than what they had expected going into the internship. Some confirm their career direction, some change their career direction based on their internship.

From an employer's perspective, 72.5% of employers of new college graduates say they prefer to hire a candidate who has had relevant work experience. Of those employers, 60% prefer that "relevant experience" to be an internship.
Source: 2015 Job Outlook Survey, National Association of Colleges and Employers (NACE)

To discuss when to do an internship and where, contact the Internship Coordinator at 573-592-5382 or internship@westminster-mo.edu. These resources may also be helpful.

Once a student reaches sophomore status (27 credits), he or she can opt to earn internship credit. There is no cost for internship credit during the school year, unless it causes an overload (20 or more total credits on the course schedule); summer internships do carry a cost. Check with the Business Office or the Academic Catalog for the current fee. Some scholarships are available.
 
Internship Quick Facts
Student Guidebook
 
International students should check with the Internship Coordinator and/or the Director of the Diversity Center BEFORE applying to an internship to ensure it aligns with CPT guidelines. NOTE: The I-20 MUST be updated with CPT approval BEFORE the internship begins, no matter if the internship is paid or unpaid.
More information about international students and CPT

Where do students do internships?
160 students have particiated in internships for this 2015-16 academic year.  See where they interned.