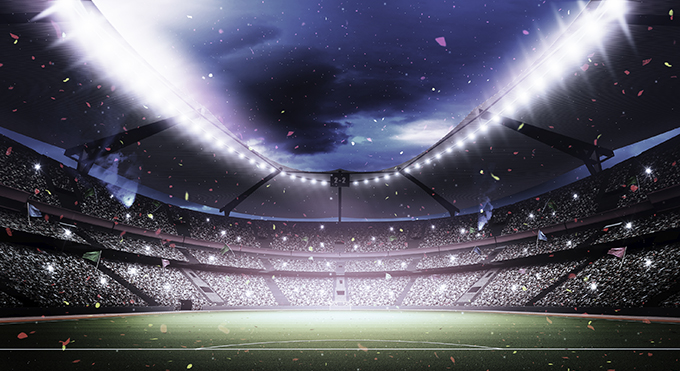 Want to apply your passion for sports into a career?
Do you dream of working for a Major League Baseball team or plan a concert tour for an international music superstar?  Want to work with a sports commission to bring major sports events and visitors to a city or operate a stadium or arena? 
Built upon the strong foundation of our outstanding Business Department, Westminster's Sports and Entertainment Business Management Program will prepare you for a career in the fast-paced and exciting sports and entertainment industry.
Westminster Advantage
Proven experience in educating leaders who excel in business.
Focus on entrepreneurial thinking.
Emphasis on critical thinking, problem-solving, and communication.
The dynamic energy of program director Jack Croghan. With experience working with the St. Louis Cardinals, leading sports and entertainment sales and management for the Edward Jones Dome, Busch Stadium, and more, Croghan brings a wealth of experience to educate and inspire students to success.
What You Will Learn
How to understand the fundamentals of managing professional and collegiate sports team and venue operations, entertainment organizations, and more. 
How to manage and lead professional and collegiate sports team and venue operations and departments, entertainment organizations, and the myriad of sports and entertainment sectors that must work with or leverage this growing and expanding industry. 
How to recognize and quantify the value sports and entertainment events and venues bring to communities —economic impact from visitor and/or participant delivery.
How to apply critical thinking, problem solving, and communication skills to the entrepreneurial management of the sports and creative business sectors.
How to analyze trends, opportunities, and challenges to compete successfully in a rapidly changing sports and entertainment global environment.
How to lead the next generation of sports and entertainment creative ventures.
How to launch self-sustaining creative careers in sports and entertainment and peripheral industries.
Great Careers Start Here
The sports industry is thriving, bringing in between $440 and $470 billion in revenue in the U.S. each year. Compare that figure to $400 billion in revenue for the restaurant industry, $310 billion for real estate, and $220 billion for auto.
The program will explore how sports and entertainment are linked to tourism, economic impact and even community economic development.  Students will also be prepared to pursue careers in the sports commission, convention and visitors bureau and tourism industries.
Successful Alumni 
Michael Kim '87, previously ESPN SportsCenter co-anchor, now with 120Sports
Mary Ellen Ladieu '95, ESPN International Vice President of Finance
Chris Turner '89, Senior Director, SEC Programming
Rob Fasoldt '98, St. Louis Cardinals Director of Ticket Sales and Services
Internships
Read how Tommy Bohnert '15 completed internships with the National Baseball Hall of Fame and St. Louis Cardinals before ultimately earning a full-time position with the Cardinals.
For more information
Click here for a summary of academic requirements for this major. Contact your advisor or program director Rabindra Bhandari for more information. 
Click here for a sample 4-year course plan.
Contact Rabindra Bhandari, Rabindra.Bhandari@westminster-mo.edu or call 573-592-5204.